NEW SCIENTIST
Dark Matter On The Moon
An illustration for New Scientist's "Lunar craters could reveal past collisions with ancient black holes".
Link to read the articles

here

.
Art Director: Julia Lee
Medium: Pen and ink, Photoshop
Year: 2021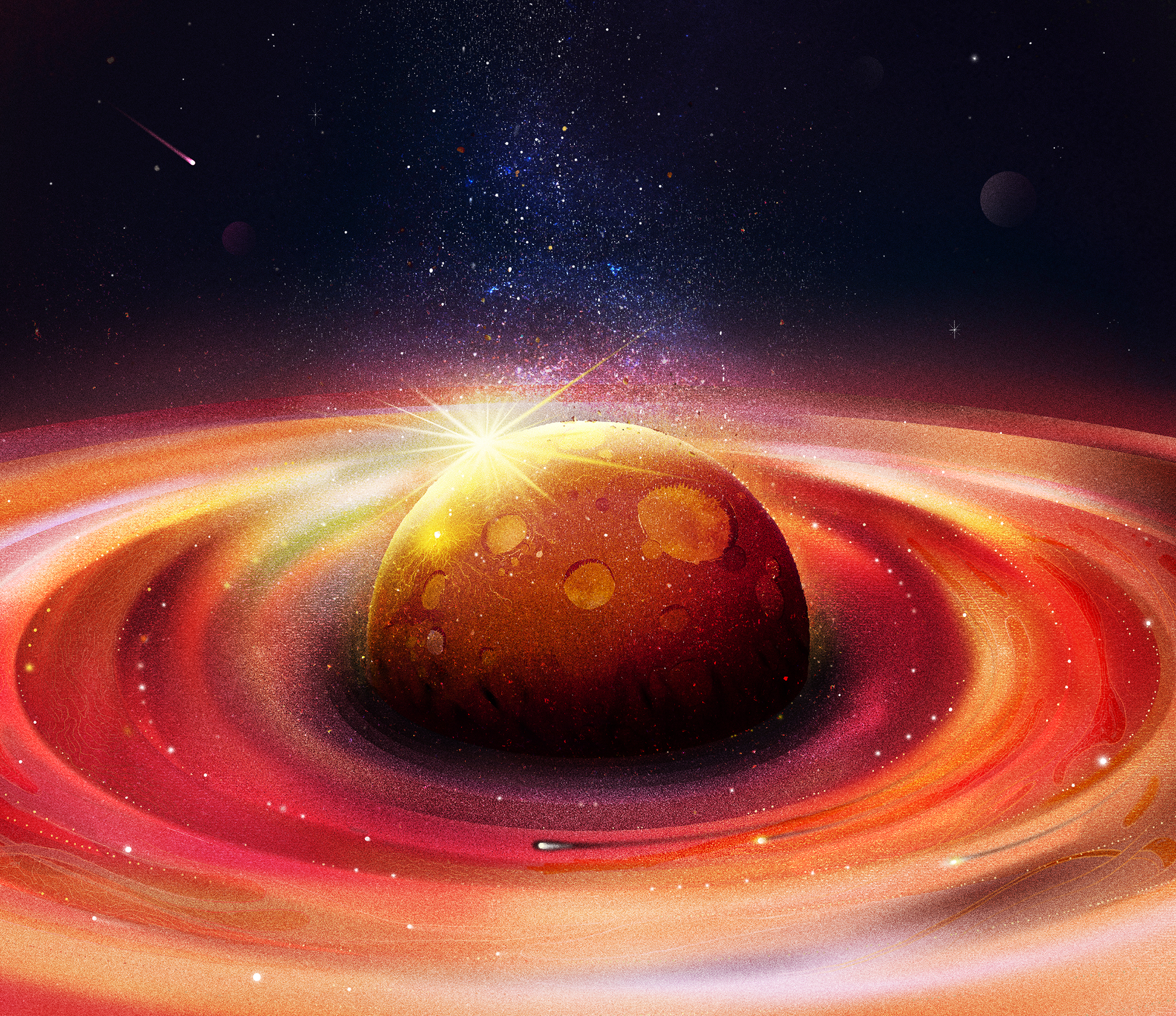 The collaborative team and I decided to make a fun artwork utilizing my self-discovery style that depicts a black hole slamming into or through the moon and ejecting rocks and dust.