AFAR Magazine
Welcoming Committee
The featured full-page illustration is based on how hosts around the world warmly welcome guests using a variety of special traditions.
Client: AFAR Magazine
Creative Director: Supriya Kalidas
Art Director: Elizabeth See
Editor: Mae Hamilton
Medium: Pen and ink, Photoshop
Year: 2023
"At first, I viewed these countries as neighboring families"
With this in mind, I've worked to connect and rearrange the elements in an effort to create an illustration with a harmonious and cohesive whole.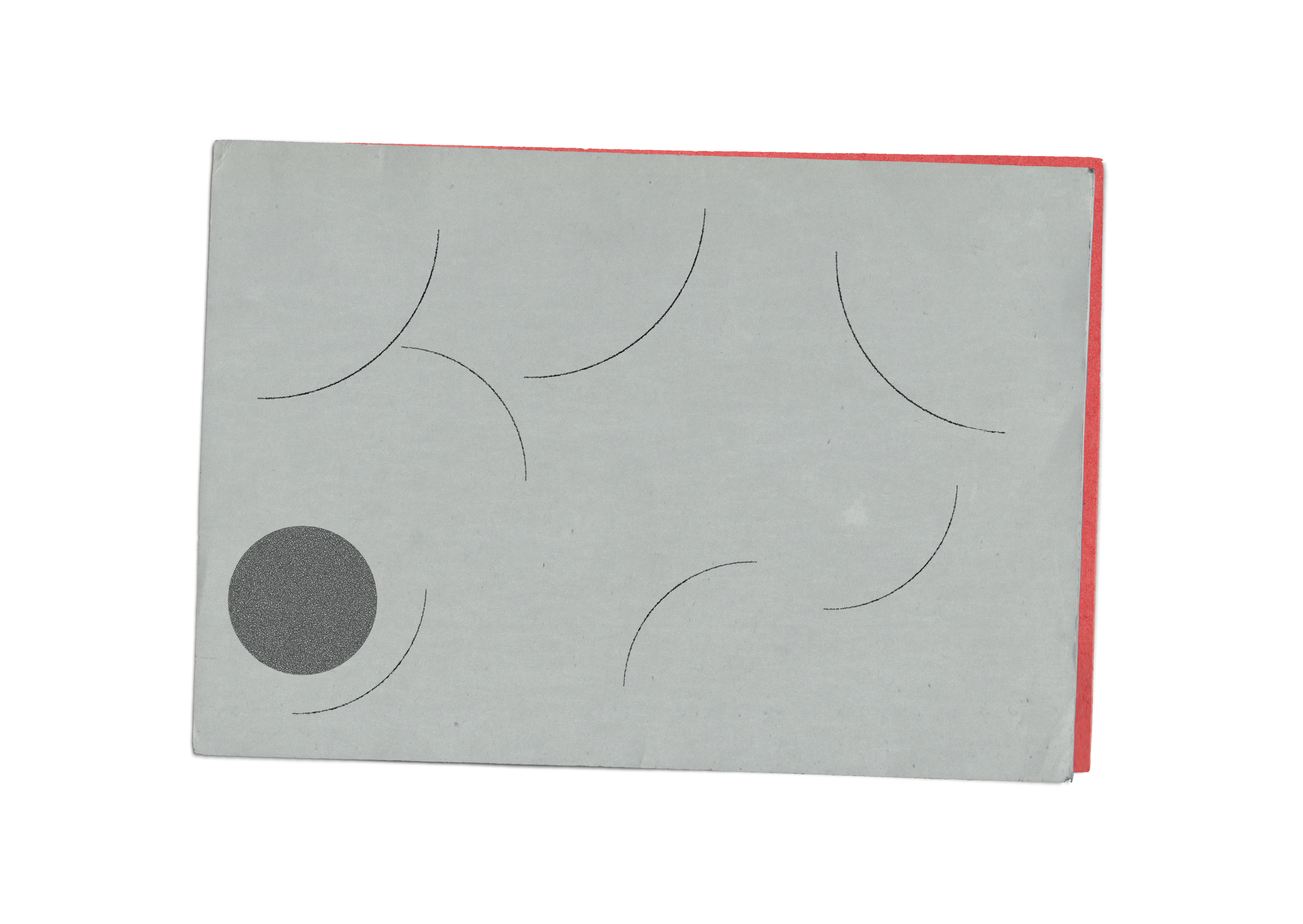 Sketch Stage
My sketch makes sure that everything is neat, helps me shape exactly what I mean to draw into the work, and makes it easier to think about making changes.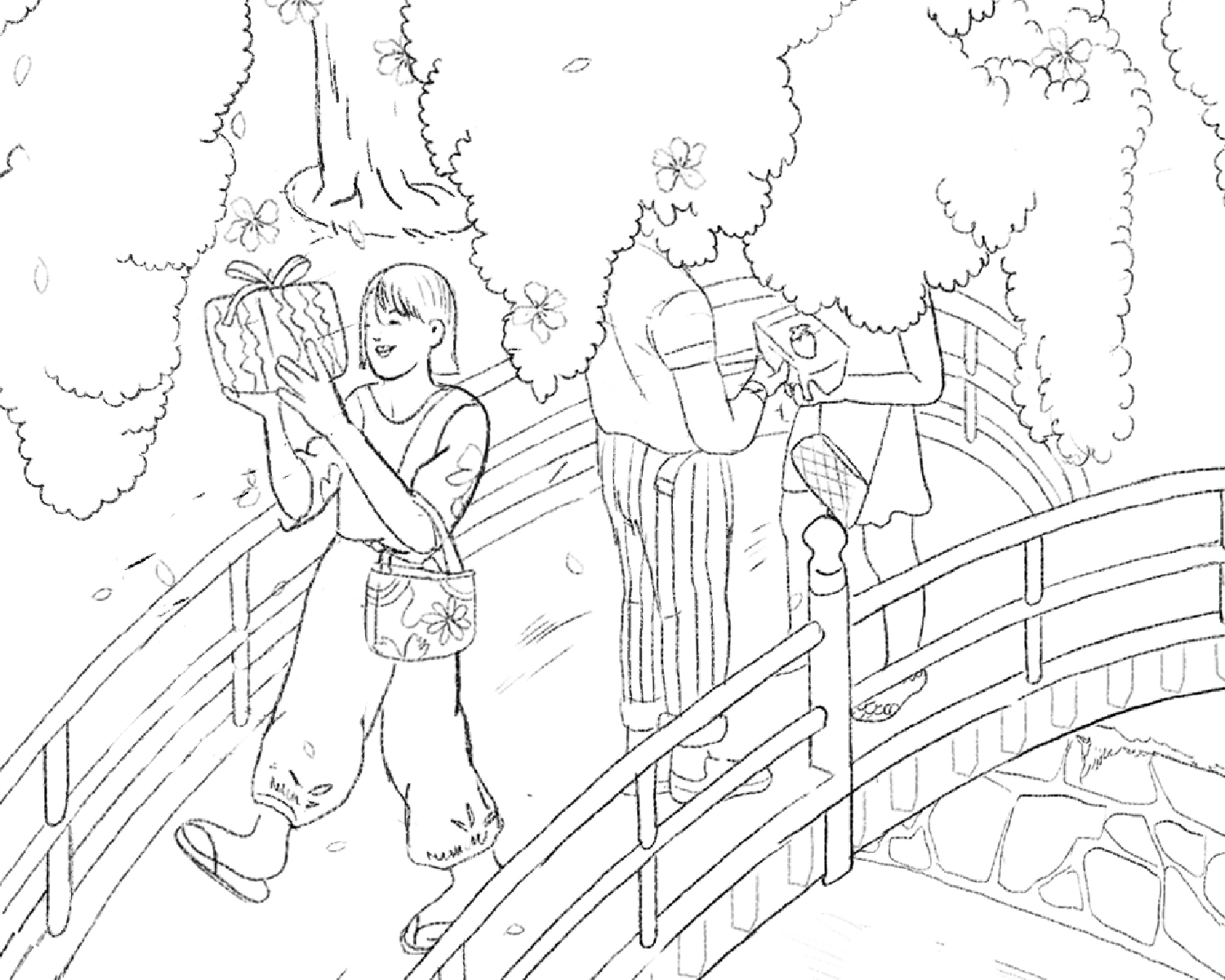 Japan
Peru
People tend to wear more modern and casual clothes instead of traditional ones, which is a clear sign of urbanism.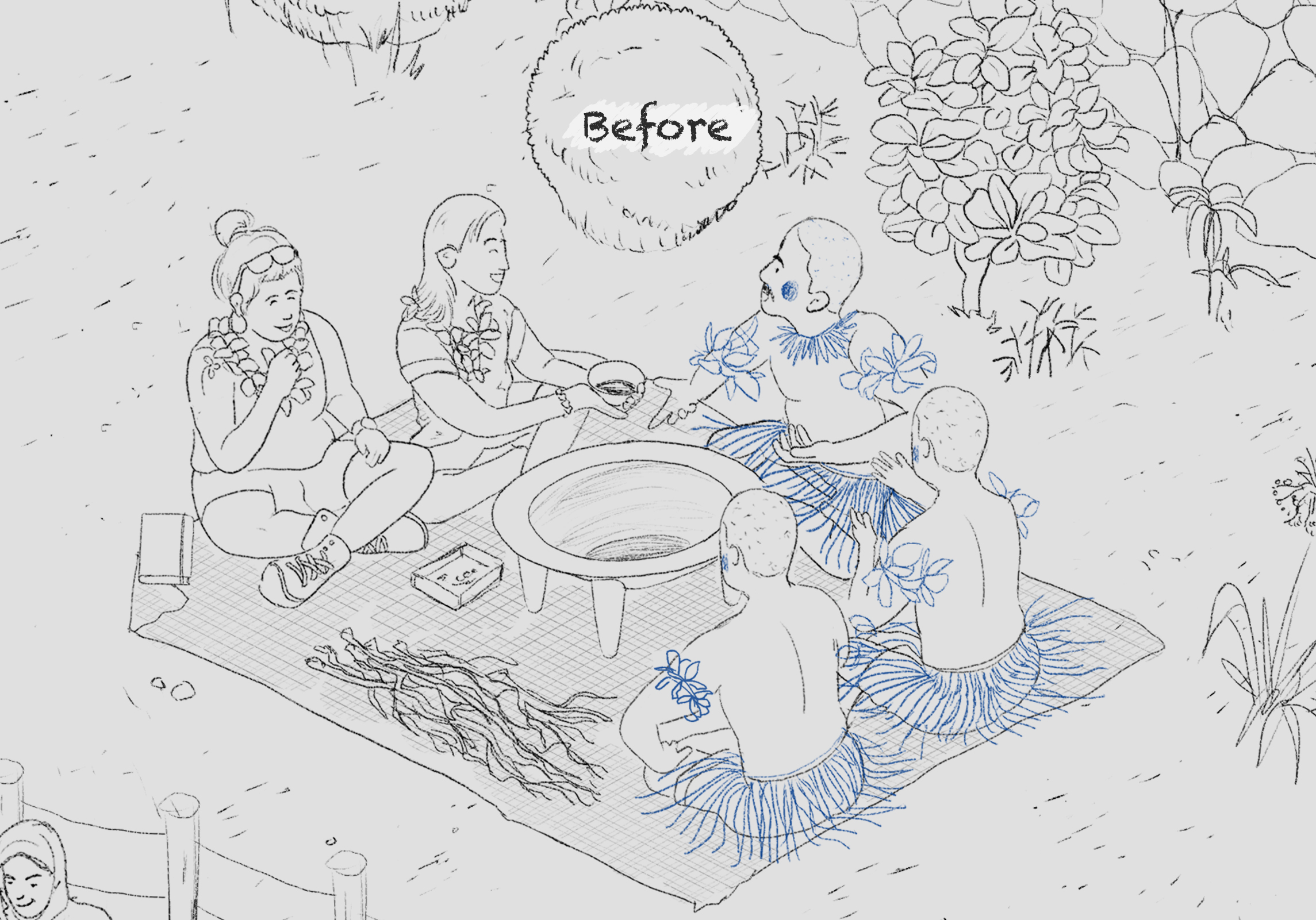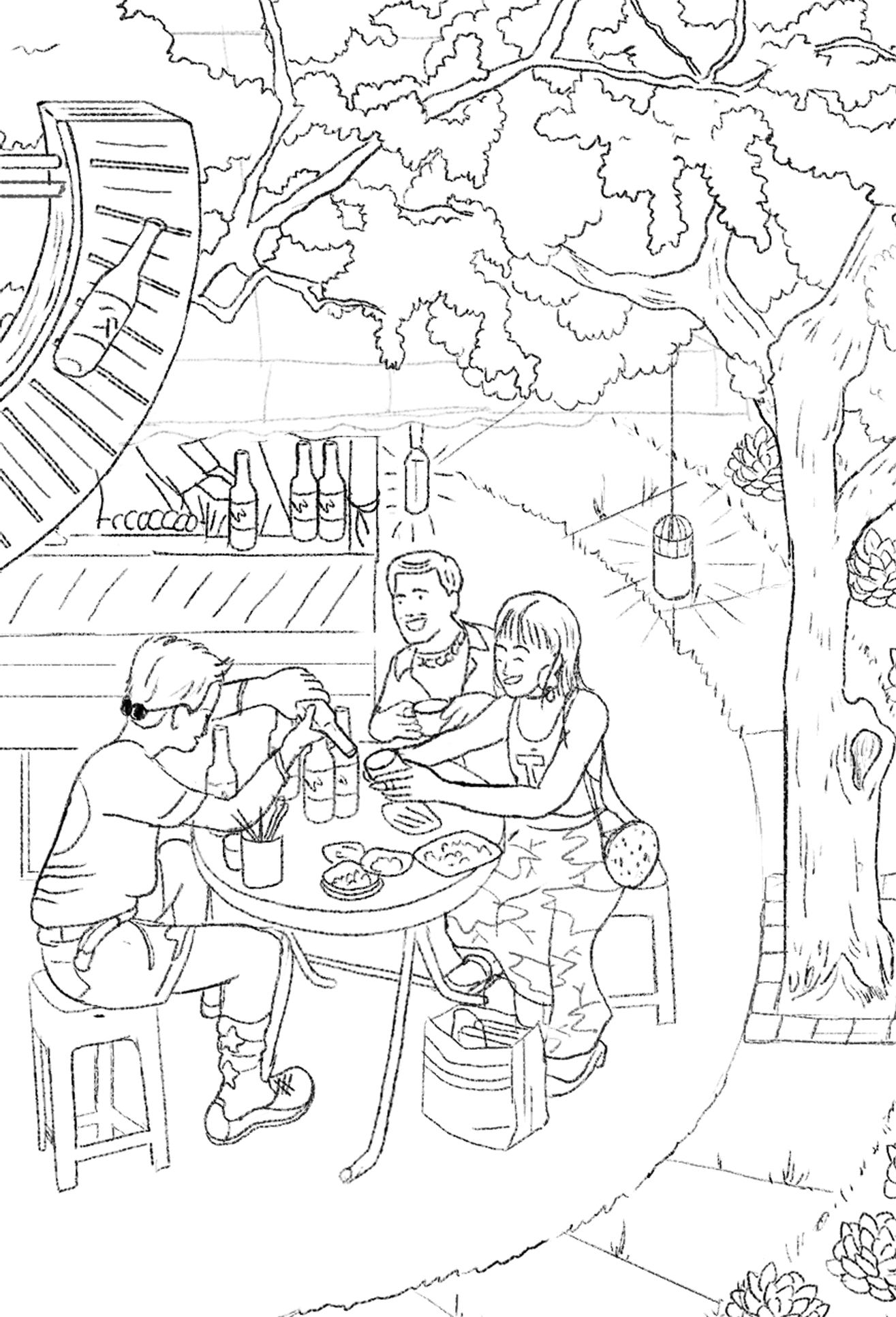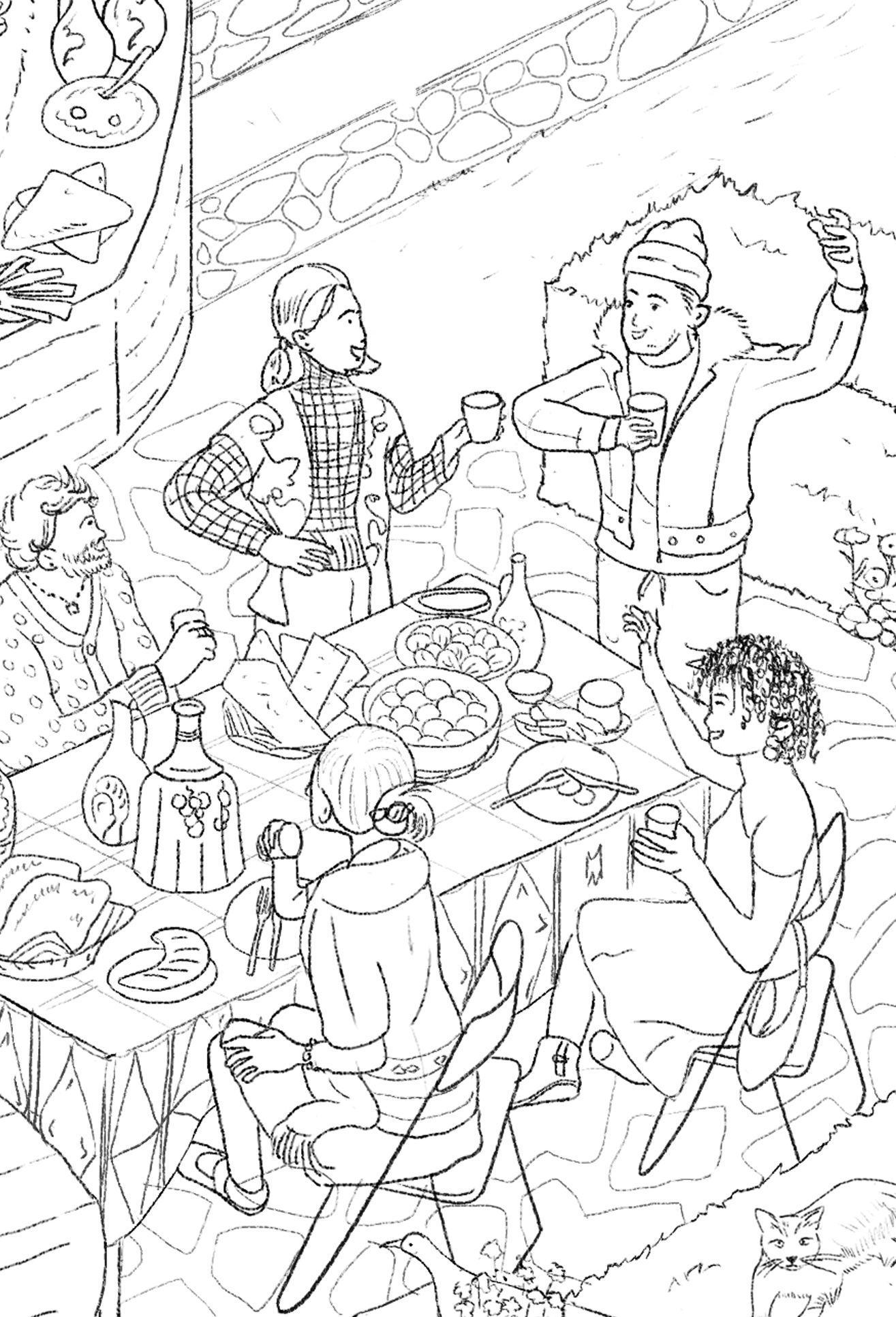 Final Art
Each regional cluster in the illustration still recognizes the uniqueness of each country's traditional hospitality.
The Mori greeting of wiping one's nose and pressing one's forehead against another, Peruvian families' chicha, and the Japanese tradition of sending distinctive gifts to friends and family all convey a sense of intimacy and warmth.
To read the article, download the AFAR Magazine app to grab a copy online
—or pick up a copy at newsstands.