I was delighted to work in collaboration with
Cohe Studio
to create an illustration series for a Vietnamese street coffee brand –
Kafa
.
The illustrations take inspiration from the incredible journeys of Vietnam coffee beans, starting when harvested on the farms of Buon Me Thuot, undergone the preliminary process and manufacture to when finally served on the table as aromatic drinks at Kafa.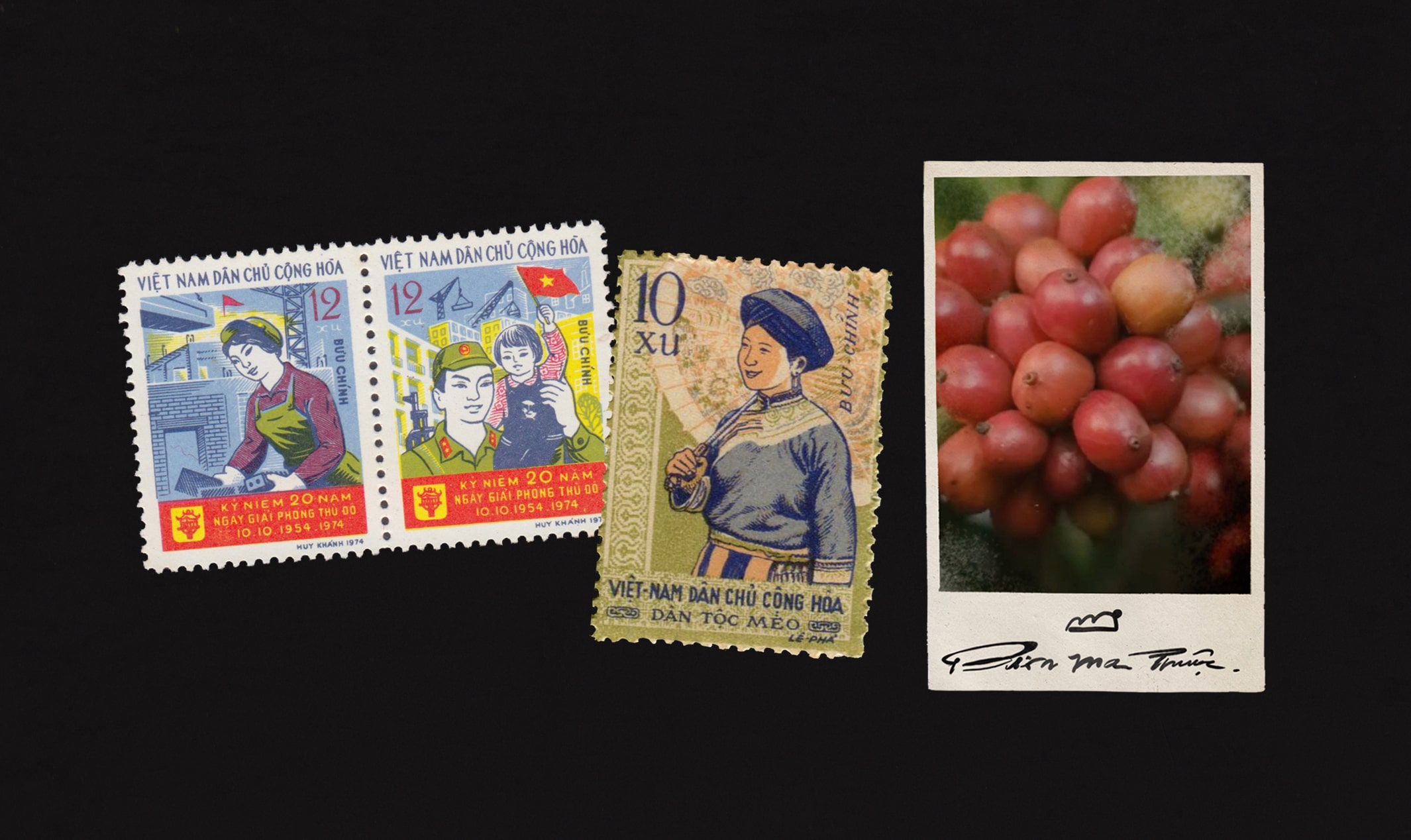 One of the most noticeable ideas in the illustration mindset to perfectly demonstrate the state an feeling of rustic and freshness is the reproduction of drawings from old Vietnam postage stamps as well as woodcut printing.
Opting for the natural drawing lines and the limited use of color also adds a profound effect.
Sitting on tiny little stools and slowly enjoying a cup of drip coffee at Kafa while cherishing the view of hectic lifestyle as it is, without fail is one thing that anyone, including me, cannot wait to experience again.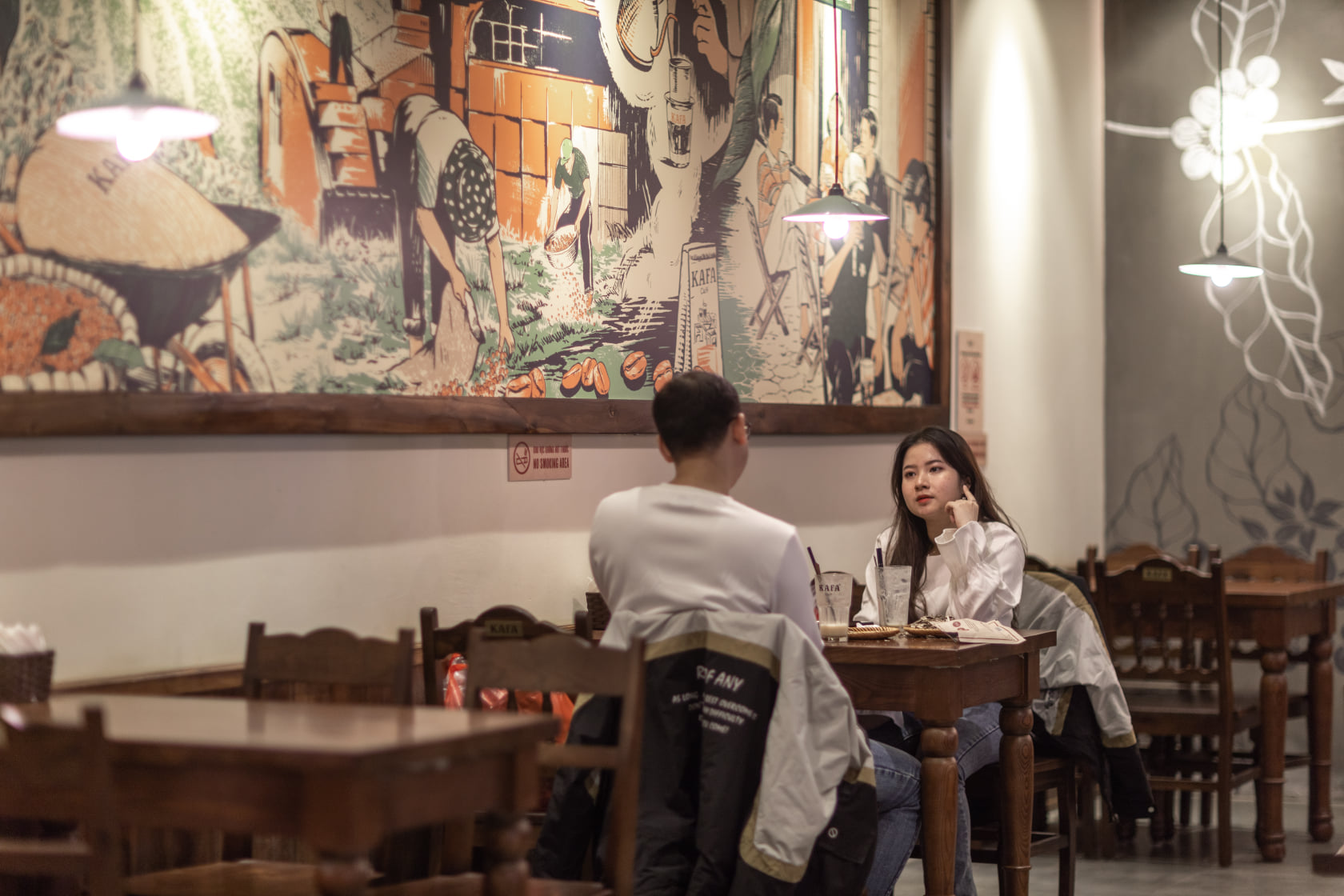 Photo: Kafa Café
---