Medium: Pen and ink, Photoshop

The main purpose of this illustration is to call attention to the poor working conditions of the fabric workers in Bangladesh, whose income solely depends on this job.
Looking closer, the shirt is made up of women workers drawn repeatedly as a pattern. This pattern creates a texture to an overarching image of a shirt.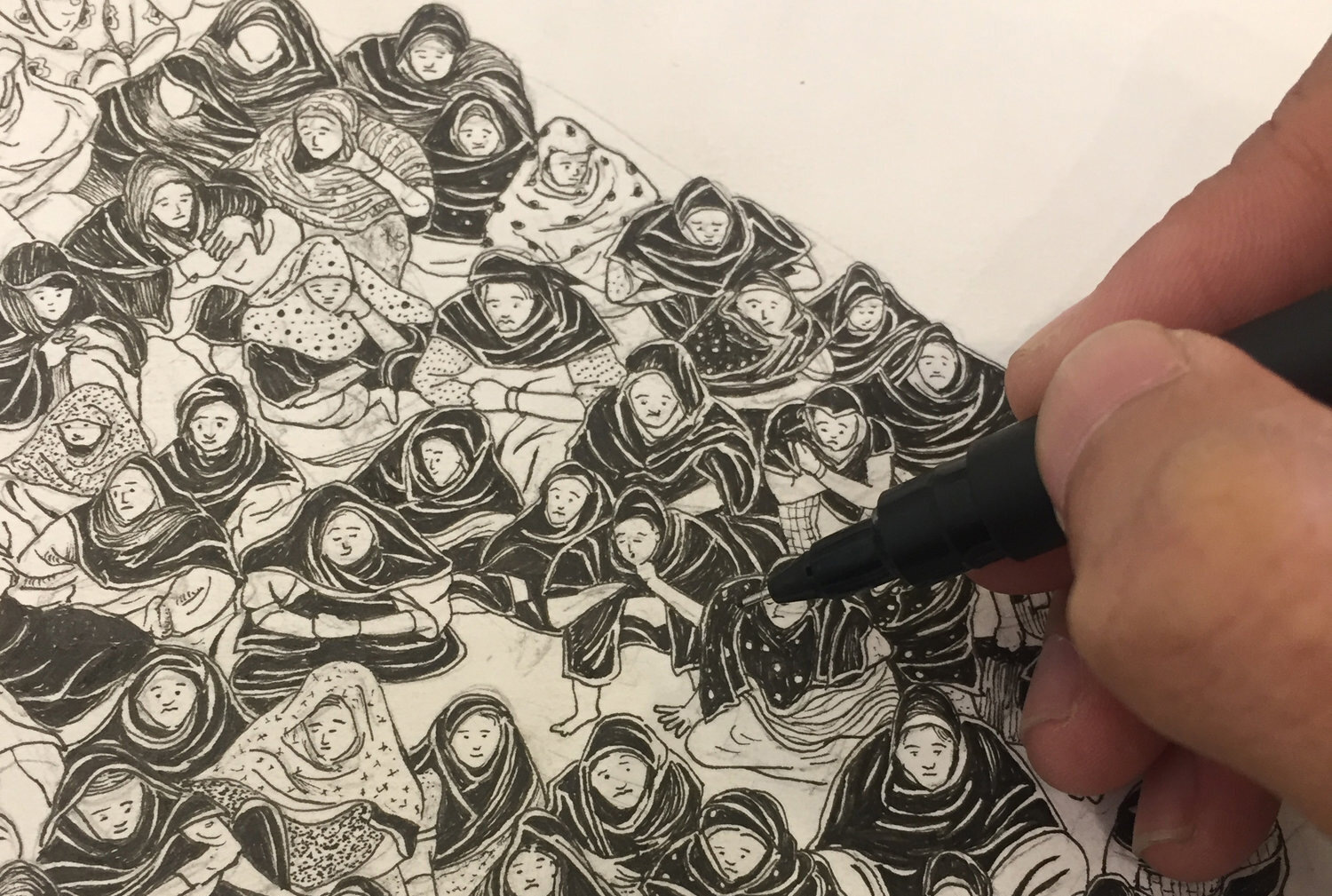 ---